Primers like this are the "meat and potatoes" of reloading, appearing often in recipes. Because of how efficiently they burn, CCI standard primers reduce the frequency with which primer pockets need to be cleaned. For progressive reloaders, that's a significant plus. They are designed to feed smoothly in automated machinery while also being more sensitive than earlier CCI primers.
small rifle primers in stock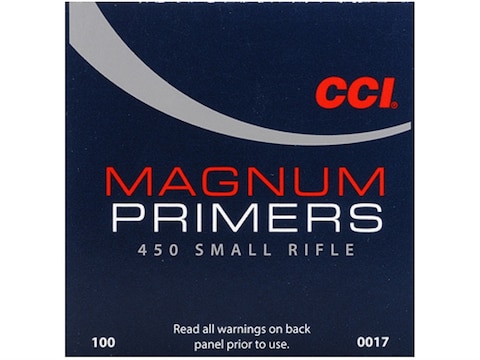 Continuous testing improves CCI Primers. CCI primers are now more sensitive, simpler to seat, and compatible with progressive and automatic loading systems. They use non-corrosive, non-mercuric initiators for a clean burn.CCI small rifle magnum primers for sale are continuously tested and improved.
Specifications
Details on the Product
Quantity
1000 Piece
Size of Primer
7.62mm Mini Mag