All Federal Rifle Match Primer Large Gold Medal® primers are made to the same precise standards that go into making Federal Premium® Gold Medal cartridges, the go-to option for competition shooters across the world.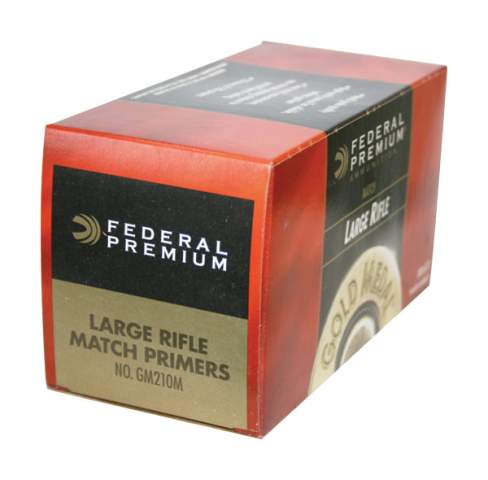 When reloading, you need parts that always function properly. Federal has everything from primers to wads to suit your requirements. Every box of Gold Medal primers is made to precise specifications so that your loads perform to their maximum potential.
When it comes to semi-auto firearms, nothing beats the reliability and consistency of Federal Premium® Gold Medal® Match Primers for getting the job done. Shooters can have faith in the Federal Gold Medal line of components and ammunition because it is made with strict quality control and exacting tolerances. In order to achieve the same velocities with greater precision, reloaders use Gold Medal Match Primers with the same reloading data as standard (non-magnum) primers.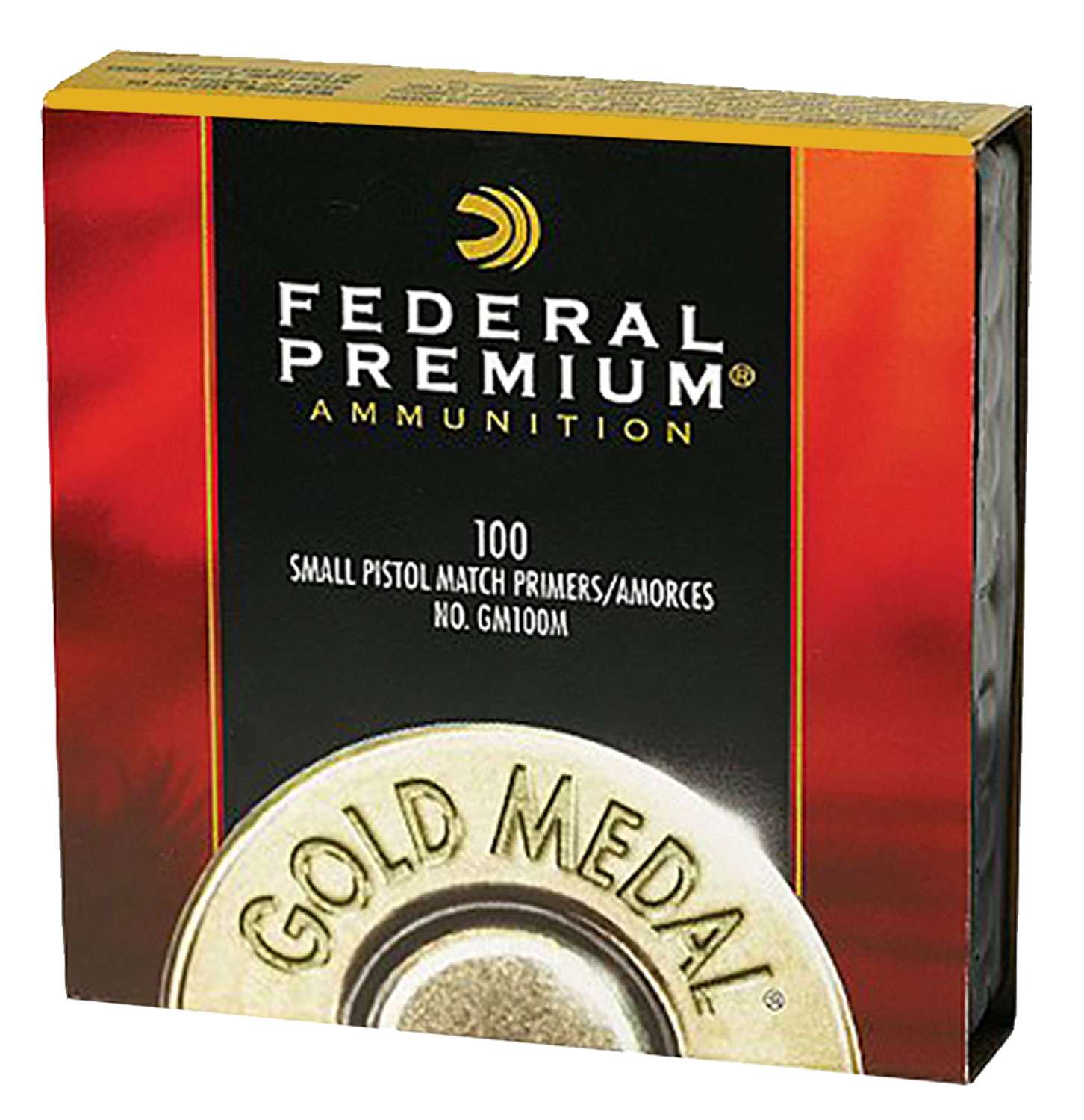 Give out sparks with a high degree of reliability Work well with semi-automatic weapons
Built with precision in mind
Use the same information as regular primers.