In the sport known as "Benchrest," there is no such thing as a group that is "too tiny." Everything has to be adjusted to its maximum potential in order to achieve outcomes that will win the match. Primers manufactured by CCI Benchrest come highly recommended because of this reason.
Only the most experienced members of staff are allowed to insert the priming mix in the cups, which ensures that each shot produces the same consistent flame. In addition, for increased consistency, Benchrest Primers make use of cups and anvils that have been carefully selected.
According to the findings of an independent researcher, the use of CCI Benchrest primers was one of the two most important factors that led to the formation of very small groups.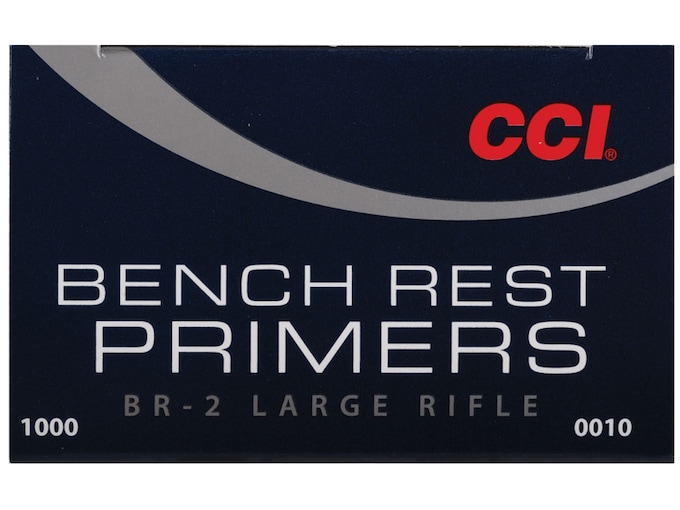 The CCI Primers go through continuous testing and development to ensure their quality. As a direct consequence of this, the CCI primers available today are more sensitive, require less effort to seat, and are compatible with progressive and automated loading equipment than ever before. They employ contemporary initiator mixtures that are non-corrosive and do not include any mercury in order to get the cleanest burn possible.
CCI br2 primers
Specifications
Product Specification
Quantity
1000 Piece
Primer Size
Large Rifle