CCI's primers are cutting-edge because they undergo rigorous testing and refinement on a consistent basis. The latest generation of CCI primers is more sensitive than ever before, has improved seating ease, and is compatible with progressive and automatic loading machinery. For as long as anybody can remember, CCI primers have avoided using corrosive mercuric-free initiator blends.
CCI 300 primers
Every CCI-created primer is rigorously tested and tweaked until it's perfect. In addition to being compatible with progressive and automatic loading systems, this also makes CCI primers more responsive, simpler to seat, and more user-friendly. To guarantee the cleanest burn, contemporary, non-corrosive, mercuric-free initiator mixes are used. Boxes of 1,000 and 5,000 units are readily available.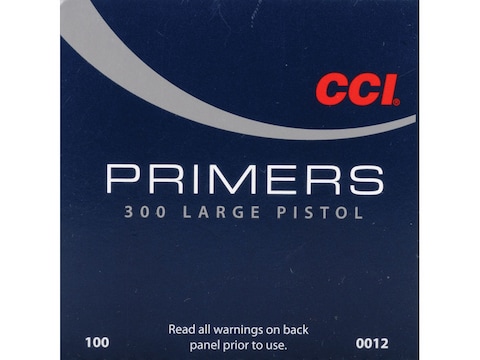 Primers developed by CCI are constantly being evaluated and improved. Due to these advancements, modern CCI primers are more responsive, simpler to seat and work with both manual and automated loading systems. Modern, non-corrosive, and mercuric-free initiator blends are used to ensure the cleanest combustion.
Warning
This product can expose you to Lead, which is known to the State of California to cause cancer and birth defects, or other reproductive harm. For more information go to – www.P65Warnings.ca.gov.